Our Sabeo IT Jobs app will bring you all the top IT roles available from leading companies in Ireland, so don't miss out on these IT roles and download our app now!
For Android  Download from Google Playstore 
For Iphone Download from Apple app store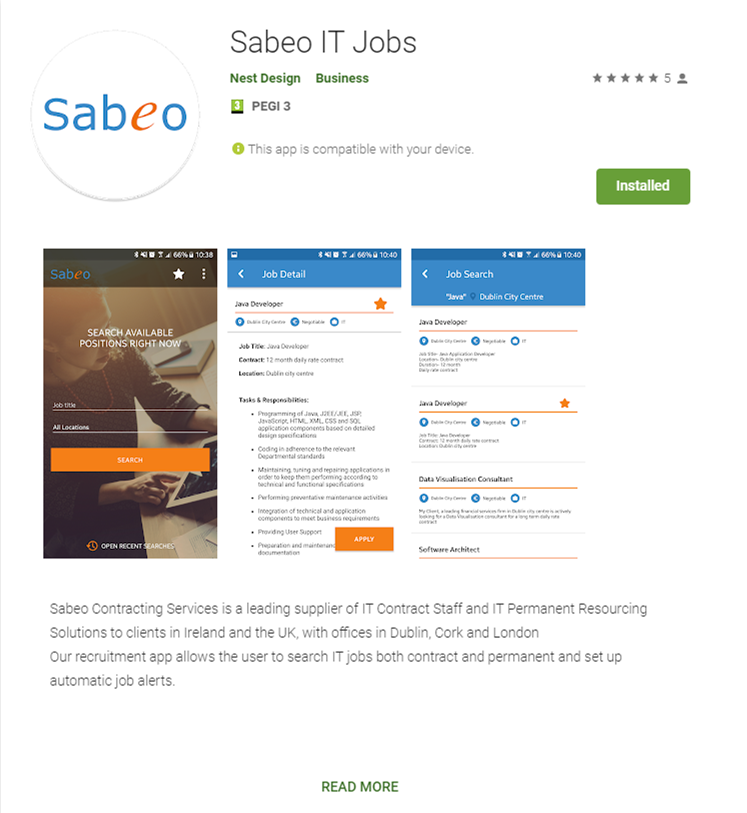 For more information on our recruiting services, please visit our Careers and Contracts page for more information or contact us by phone: 01-4064600 or email: info@sabeo.com
Please note that we do not accept any unsolicited CV's and will not retain the information within.  Please apply with your CV as directed within the job description.